wow. It's been SO long since I've updated my blog. A brand new year again and I changed my layout. Have been too lazy to do my own layout. But I love this layout~ suits me! Anyway,2011 was a duper ultra unproductive year for me. Hopefully, this year will be a little better. As for new year resolutions, I'll pass this year. I will just do anything that is on my mind. Instead of making it a goal, I guess making an impromptu decision will be much better for me :)
I had some great experience in 2011. Watched my first ever concert:X Japan concert! I was totally blown off by the atmosphere,lighting and the music. Not to mention that I was drooling over pata the whole time :P Our whole family went snorkeling with relative:) Glad to see my parents joint in and had fun etc etc etc.
I wanna watch this show "
ツレがうつになりまして。
" soo badly. Main cast by Sakai Masato & Miyazaki Aoi. Sad that Singapore always never take in any show that Sakai-san casted in :(
I love the vibe that they gave out. Even in Atsuhime! They have that lovey-dovy feeling that makes people go aww~ So envious of it~ *sigh*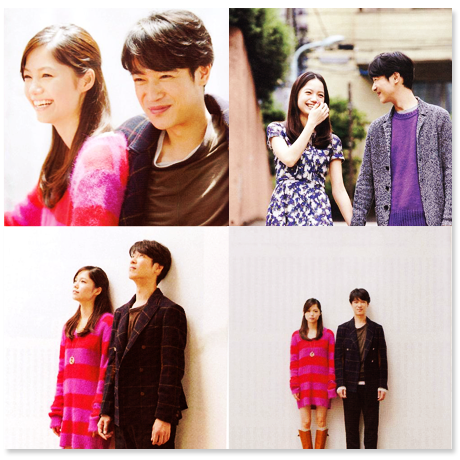 Still can't get used to the new LJ. So sleepy~ goodnight~